Cuban Adjustment Act: Green Card for Cubans & their family - Blog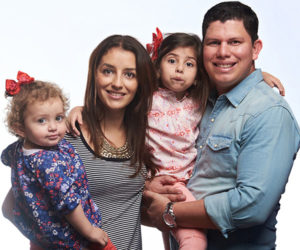 The Cuban Adjustment Act of 1996 (CAA) gives special immigrant status to Cuban natives or citizens and provides for a special procedure under which they may get a green card. In addition, their accompanying spouses and children may also get a green card. Below are many common questions and answers we addressed in our forum:
Who is eligible to apply for Adjustment of Status under the Cuban Adjustment Act?
Cuban natives or citizens are eligible to apply for a green card while in the United States if they have been present in the United States for at least 1 year, have been admitted or paroled and are admissible as immigrants. Their spouses and children may also apply for benefits under the CAA regardless of their country of citizenship or place of birth if they meet certain requirements. These requirements include for example a continuous relationship until the dependent spouse or child receives a green card, residing with the applicant under the CAA, applying for a green card under the CAA, being eligible to receive an immigrant visa.
 Why is it important to hire an attorney when applying for Adjustment of Status under the Cuban Adjustment Act?
It is important to hire an attorney when applying for adjustment of status under the CAA because you can put yourself, your spouse, and/or children under removal or deportation proceedings if the United States Citizenship and Immigration Services ("USCIS") determines that you, your spouse, and/or children are ineligible to adjust status and therefore inadmissible. Hence, having attorneys handle your case is critically important for you future in the US to trace all the issues relating to your case that could trigger an immigration hardship.
Why can USCIS deny my application under the Cuban Adjustment Act?
 USCISS can deny applications because the decision to grant Adjustment of Status is discretionary. Adjustment of status is up to the discretion of the USCIS officer handling each case. Adjustment of status will be granted where the alien is statutorily eligible and there are no "Negative Factors," such as criminal convictions (even those in Cuba or your home country) and membership or affiliation with the Cuban Communist Party.
What you should expect if you decide to hire our law firm for your Immigration Case?
Our attorneys will be happy to meet with you and evaluate your situation. We can help you prepare a successful, well-documented application and help you avoid pitfalls along the way. We are ready to help even with the most difficult immigration cases. Our law firm offers a one-time paid consultation with an immigration attorney in which we hear your case and determine how can we help you with your immigration problem. Once we get acquainted with your case, we answer any questions you have about your immigration case and explain you all benefits for which you might qualify. We will provide you with an estimate of legal fees as well as immigration fees. Legal fees vary based on the facts and complexity of each case. We typically charge a fee of $100 for a consultation lasting up to 40 minutes, but this fee would be fully credited towards the legal fees of your immigration case if you hire our law firm to handle your immigration case. Bring all documentation related to your immigration matter to make it easier for us to accurately evaluate your immigration options. If your spouse and/or children are applying with you, bring their documents as well.
How to Apply Under the Cuban Adjustment Act
 Cuban Citizens
A Cuban citizen who has lived in the United States for one year and one day can apply for lawful permanent residence by filling out and submitting USCIS Form I-485, with the following supporting documents: two photos, passport-style; a copy of the applicant's birth certificate (with a full, word-for-word translation); fees for applications and biometrics, Form G-325A, Biographic Information, for applicants between 14 and 79 years of age; Form I-693, Report of Medical Examination and Vaccination Record, filled out by a civil surgeon after your medical exam; Form I-94, Arrival/Departure Record (or other evidence of inspection and admission or parole into the United States); evidence of having spent one year physically present in the United States (such as school records, apartment leases, pay stubs from a U.S. employer, and so forth). You must prepare and submit a separate application for each family member. The application must be sent in by mail, not submitted to a local immigration office.
Spouse and Children of Cuban Citizens
The spouse and/or children of a Cuban citizen need to show that the relationship continues to exist up until the spouse and/or child adjusts status; the spouse and children are residing with the principal immigrant in the United States; they formally apply for adjustment of status under the CAA; they are eligible to receive an immigrant visa; and that they are admissible to the United States for permanent residence.
What happens if I am inadmissible to Adjust of Status under the CAA?
 An applicant under the CCA who is inadmissible to the United States must seek a waiver. Our law firm can help you prepare your waiver and if your waiver is denied, we can help you appeal the waiver denial to the Office of Administrative Appeals ("AAO").
Call us to set an appointment
If you are a Cuban immigrant in the United States for a year or more, you may wish to consult with an attorney experienced with immigration laws, particularly the CAA, to determine what you need to do to adjust your status and help you prepare and submit your application.