Attorneys - Cristina Morales, Esq.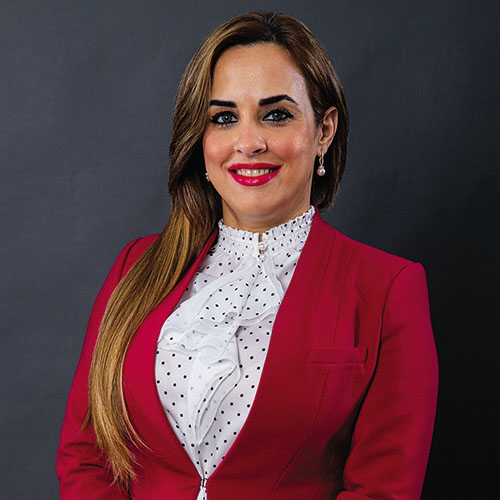 Cristina Morales, Esq.


Partner
Attorney Cristina Morales earned her Juris Doctor degree from St. Thomas University School of Law, in Miami Gardens, Florida, where she graduated Magna Cum Laude; her Bachelor of Arts in Psychology from Florida International University, in Miami, Florida, where she graduated Magna Cum Laude; and her Associate in Arts from Miami Dade College, Miami, Florida, where she graduated with Highest Honors.
In law school, she was a student representative in the immigration clinic.  She provided assistance to non-citizens seeking asylum in the United States and to other non-citizens subject to removal and immigration detention, drafted affidavits, conducted legal and factual research, researched country conditions, and attended asylum hearings.  She was a Certified Legal Intern at the Office of the State Attorney at the Seventeenth Judicial Circuit of Florida. She worked closely with supervising Assistant State Attorney in all phases of prosecution.  She answered defense motions, conducted legal research, and appeared in court with supervising attorneys.
Ms. Morales was member of Phi Alpha Delta Law Fraternity; Phi Delta Phi Honor Society; the International Law Society; the Cuban American Student Bar Association; the Criminal Law Society; the Maritime Law Society; and the International Moot Court.  She was the Article Procurement and Symposium Editor of the Intercultural Human Rights Law Review.  She was the recipient of the Merit Based Scholarship and Dean's List in the Fall 2014, Spring 2014, Fall 2013, Spring 2013, and Fall 2012.  She obtained CALI Book Awards in Advanced Legal Research and Writing; Property Law II; and Professional Responsibility.  She was selected Student Instructor of the Year for the Fall 2013 and Spring 2014.
After graduating from St. Thomas University School of Law, she joined Nadine Gedeon, P.A. She volunteers her time with VIDA, a non-profit organization that provides pro bono legal services to Women victim of Domestic Violence.  She also volunteers with American for Immigrant Justice where she gives pro bono advices to Immigrants detainees and represents them in Immigration Court Proceedings.
Ms. Morales was born and raised in Cuba.  She immigrated to the United States in 2004 with her son.  As a single mom, who has no family in the United States, she encourages and helps people to fight and work hard to pursue their dreams.  She is very aggressive with her cases and compassionate with her clients.
Ms. Morales is a member in good standing with the Florida Bar, the United States District Court for the Southern District of Florida, The American Bar Association, the Miami Dade County Bar Association, the Broward County Bar Association, the American Immigration Lawyers Association, and the Cuban American Bar Association,
She is fluent in Spanish and English, and proficient in French.