Attorneys - Nadine Gedeon, Esq.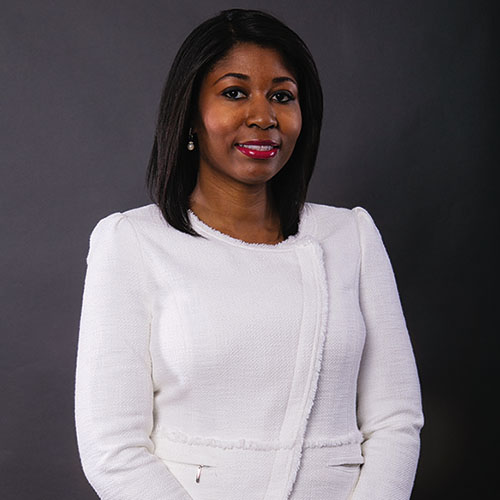 Nadine Gedeon, Esq.


Partner
Born and raised in Port-au-Prince, Haiti, Mrs. Gedeon obtained her first law degree from Université Quisqueya in Haiti. Mrs. Gedeon worked for the Haitian Red Cross for six years, where she developed  valuable leadership and managerial skills. She then went on to work as a legal officer at the Haitian Red Cross before she came to the United States.
Mrs. Gedeon earned a Master's degree in Intercultural Human Rights from St. Thomas University School of Law, where she graduated Magna Cum Laude in May 2012.  In May 2014, she earned her Juris Doctor degree from St. Thomas University School of Law, where she also graduated Magna Cum Laude.
In law school, she was a student representative in the immigration clinic. She provided assistance to non-citizens seeking asylum in the United States and to other non-citizens subject to removal and immigration detention.  Mrs. Gedeon served as a member of the St. Thomas Intercultural Law Review and was the recipient of the Merit Based Scholarship.  She was a member of the Black Student Association, the Caribbean Student Law Association, and the International Honor Society "Phi Alpha Delta".
Ms. Gedeon's passion is to help people.  She has been doing volunteer work since she started working at the Red Cross.  She recruited more than 3,000 young blood donors to supply the Haitian Red Cross blood bank, often in critical need.  She conducted life skills training courses for the Haitian youth with emphasis on HIV prevention and volunteer blood donation.  She participated in several relief missions to provide food, healthcare and technical support to victims of natural disaster.
She is one of the Board Directors of Lawyers to the Rescue, a non-profit organization that provides pro bono legal services to the homeless community in Miami.  She also volunteers her time with VIDA, a non-profit organization that provides pro bono legal services to Women victim of Domestic Violence.  Lastly, she volunteers with Americans for Immigrant Justice, where she gives pro bono advices to Immigrant detainees and represents them in Immigration Court Proceedings.
She is a member of the American Bar Association, the Federal Bar Association, the Broward County Bar Association, the American Immigration Lawyers Association, and the Haitian Lawyers Association.  
She is fluent in French and English, and proficient in Spanish.